Red Fox Hills is the Best of Boulder Colorado and the Front Range
posted 08/21/2023 10:57am
HOA Board Meeting Cancelled Tonight - Rescheduling to Sept 18th, 6:30pm
updated 07/22/2023 3:41pm
New Wildlife Awareness webpage
We have seen increased activity for both Bears and Raccoons in the Neighborhood. We want to bring awareness to the potential problem and ensure people have information to minimize conflicts and issues.
updated 07/24/2023 2:39pm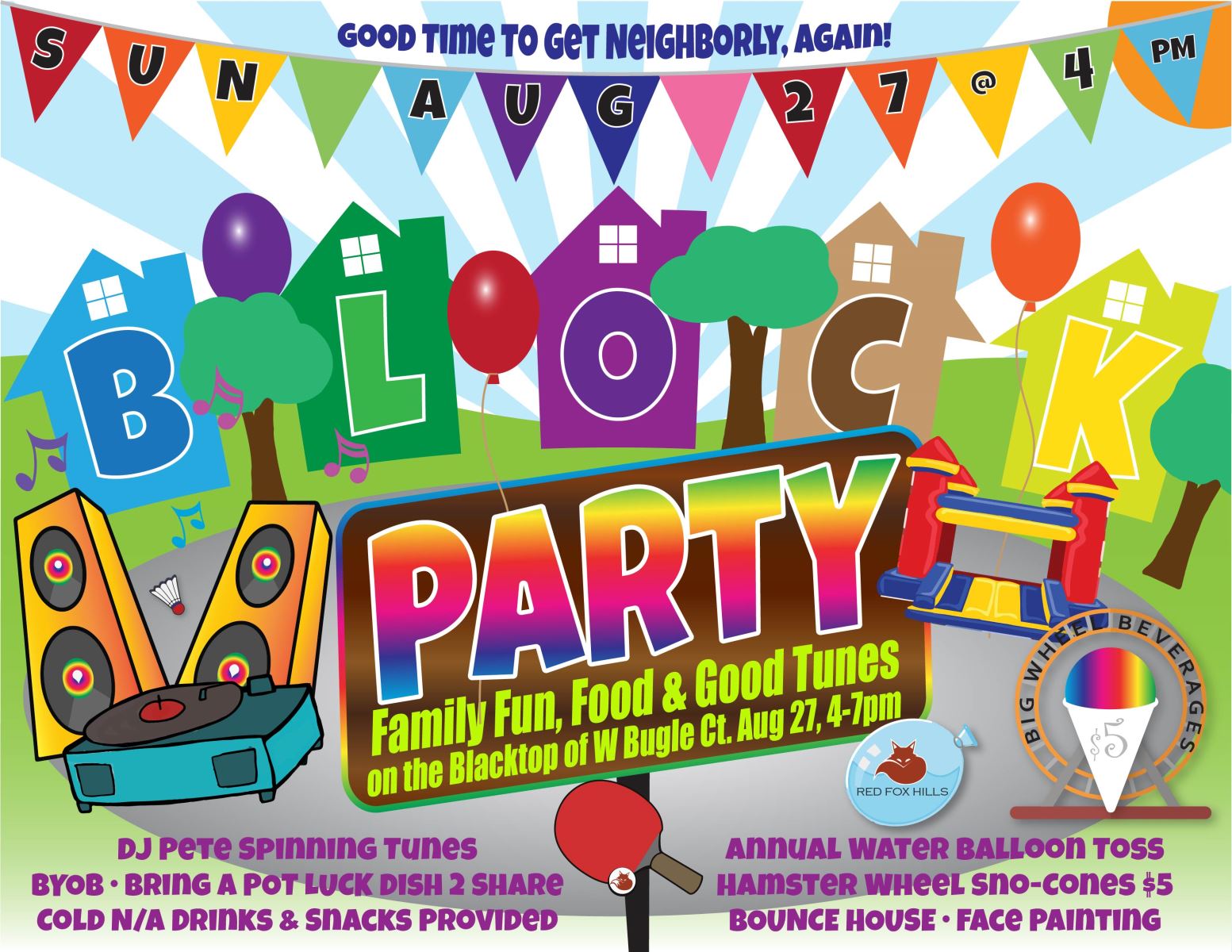 updated 06/05/2023 6:37am
RFH Pool Party: Sat. June 10th, 4-7pm
I often refer to our pool as "Downtown Red Fox Hills." It's the place where many of us chat with one another for the first time or our kids have their first unplanned playtime. So let's unite under the "chaise of the pines" for some early summer, good-neighborly-good-times.
As a one-time only treat, the water temp will be given a "seasonal party boost" for the afternoon.
DJ Pete of Tally Ho Trail fame will be on the turntables with his groovy blend of swimming/dancing beats.
Poolside grill will be hot! Bring your grillables and toss 'em on.
There will be a modest amount of RFH-provided light snacks, condiments and drinks but please feel free to bring a side dish or beverage to share if desired.
Dunk Tank, popcorn machine and bubbles as well! There's no official sign-up for the Dunk Tank but please consider if you'd be willing to hop in if needed (and be sure to good-naturedly taunt the thrower).
See you downtown next Saturday, RFH!