HOA Staff
posted 04/15/2021 5:49pm
2021
HOA

Staff
Bookkeeper
Blake Peterson – dblakepeterson@gmail.com
Landscape Manager
Mark Bailhache – 720-579-4519
Teen Pool Staff
Bianca Iannetta – 720-595-4258
Calder Taylor Villachica – 720-288~4987
updated 11/24/2021 8:07am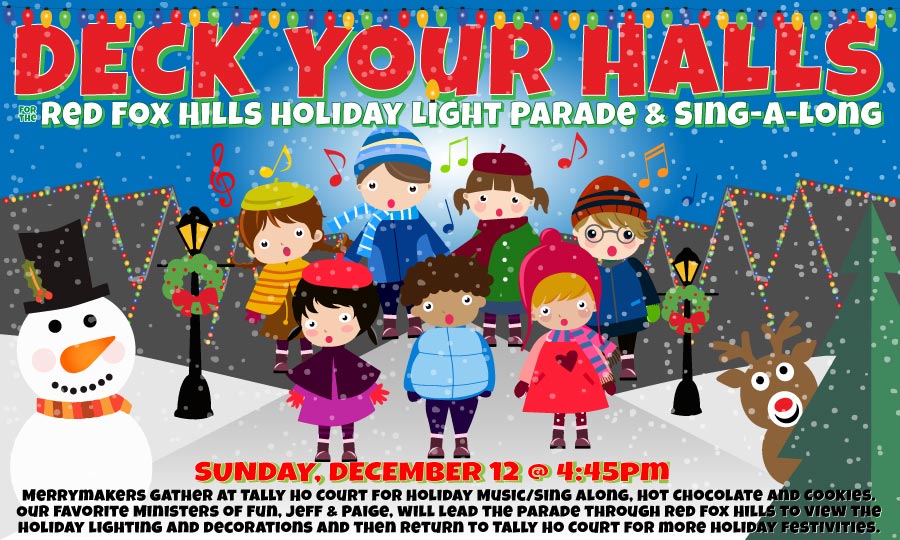 Neighbors,
The Halloween parade was such a success that RFH is hosting a holiday parade.
Deck out your house, dress in your favorite holiday ugly sweater, and let's stroll through the hood and ooh and aaah at everyone's creative holiday lights and decorations!!
Red Fox Hills Holiday Light Parade & Sing-A-Long Sunday, Dec. 12 @ 4:45pm
Merrymakers gather at Tally Ho Court for Holiday Music/Sing Along, Hot Chocolate and Cookies. Our favorite Ministers of Fun, Jeff & Paige, will lead the parade through Red Fox Hills to view the holiday lighting and decorations and then return to Tally Ho Court for more holiday festivities.
If you are not strolling the hood then stand at the end of your driveway and cheer on the merrymakers!!
Hosted by Tricia Dessel and Jeff and Paige!!