Twin Lakes
updated 06/23/2021 7:14am

Twin Lakes Open Space is a haven for wetland wildlife, a hidden gem in the heart of the Gunbarrel area and neighboring property to our Red Fox Hills community. Whether spending a lazy afternoon fishing or having an invigorating morning jog, community enjoyment runs high here.
The two small lakes were originally created as water storage for agricultural use. Now they are a recreational haven for hikers, birders, joggers, fishers and cyclists. Dogs are allowed off leash at the West Lake only.


updated 11/24/2021 8:07am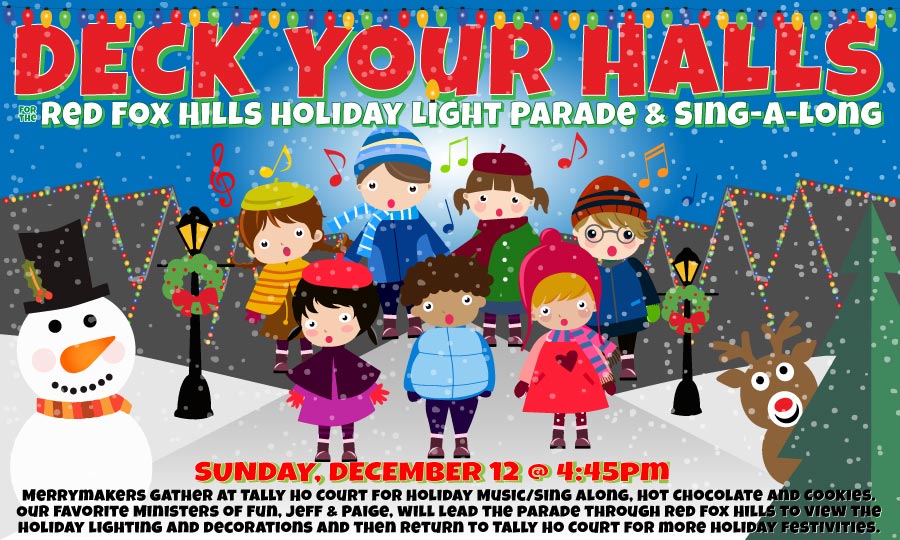 Neighbors,
The Halloween parade was such a success that RFH is hosting a holiday parade.
Deck out your house, dress in your favorite holiday ugly sweater, and let's stroll through the hood and ooh and aaah at everyone's creative holiday lights and decorations!!
Red Fox Hills Holiday Light Parade & Sing-A-Long Sunday, Dec. 12 @ 4:45pm
Merrymakers gather at Tally Ho Court for Holiday Music/Sing Along, Hot Chocolate and Cookies. Our favorite Ministers of Fun, Jeff & Paige, will lead the parade through Red Fox Hills to view the holiday lighting and decorations and then return to Tally Ho Court for more holiday festivities.
If you are not strolling the hood then stand at the end of your driveway and cheer on the merrymakers!!
Hosted by Tricia Dessel and Jeff and Paige!!