Local Schools
updated 04/30/2021 12:01am
Red Fox Hills is served by the Boulder Valley School District (BVSD). The "neighborhood schools" serving Red Fox Hills are listed below. Students living in this neighborhood are guaranteed space at these schools, and direct bus service is provided. In addition, through the open enrollment program, students may attend any school in the district, subject to available space.
BVSD has many well-regarded schools, and its students rank near the top of the state in the Colorado Student Assessment Program (CSAP) results. BVSD includes over 50 schools in an area covering more than 500 square miles, from Nederland to Lafayette and Superior to Gunbarrel.
General information on BVSD can be found at www.bvsd.org. Information on open enrollment options is at https://www.bvsd.org/parents-students/enrollment/open-enrollment. Links to the neighborhood schools serving Red Fox Hills are provided below.
Heatherwood Elementary School (Grades K-5)
7750 Concord Drive
Boulder, CO 80301
720-561-5586
Nevin Platt Middle School (Grades 6-8)
6096 Baseline Road
Boulder, CO 80303
720-561-5536
Fairview High School (Grades 9-12)
1515 Greenbriar Blvd.
Boulder, CO 80305
720-561-3100
Boulder High School (Grades 9-12)
1604 Arapahoe Ave.
Boulder, CO 80302
720-561-2200
updated 11/24/2021 8:07am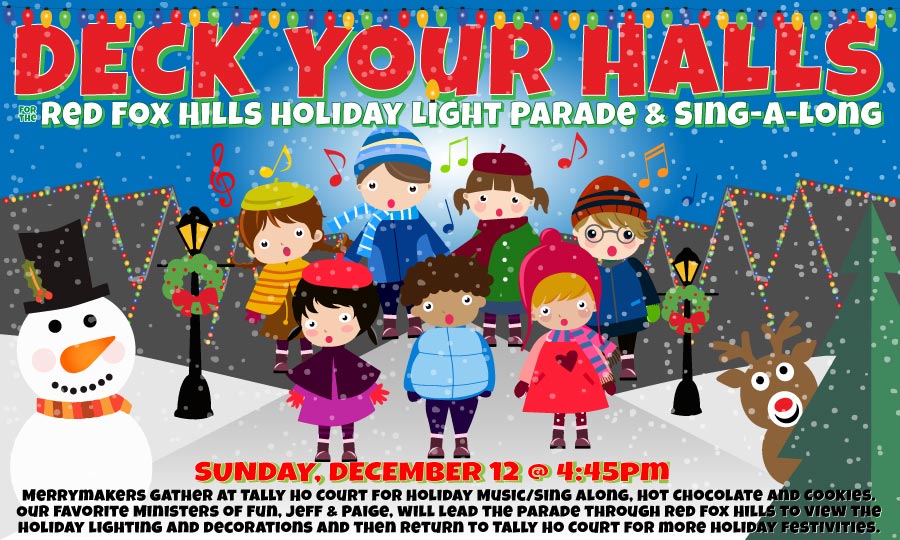 Neighbors,
The Halloween parade was such a success that RFH is hosting a holiday parade.
Deck out your house, dress in your favorite holiday ugly sweater, and let's stroll through the hood and ooh and aaah at everyone's creative holiday lights and decorations!!
Red Fox Hills Holiday Light Parade & Sing-A-Long Sunday, Dec. 12 @ 4:45pm
Merrymakers gather at Tally Ho Court for Holiday Music/Sing Along, Hot Chocolate and Cookies. Our favorite Ministers of Fun, Jeff & Paige, will lead the parade through Red Fox Hills to view the holiday lighting and decorations and then return to Tally Ho Court for more holiday festivities.
If you are not strolling the hood then stand at the end of your driveway and cheer on the merrymakers!!
Hosted by Tricia Dessel and Jeff and Paige!!