Red Fox Hills is the Best of Boulder Colorado and the Front Range
updated 05/24/2023 9:17pm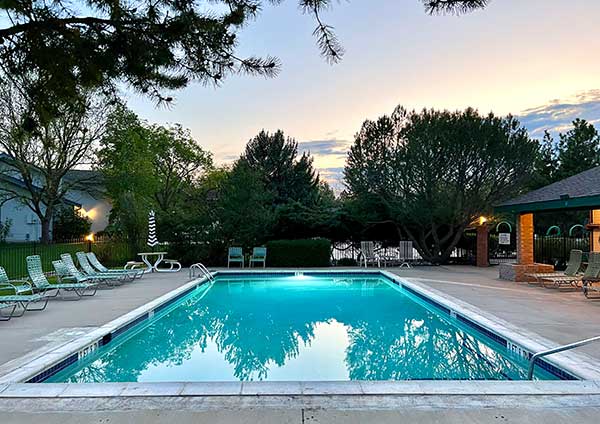 The Red Fox Hills Pool is Open for the Season!!!!

The community pool at Red Fox Hills is now open, signaling the start of the summer season. It's time to dive in and make the most of the pool season!

As a reminder, please follow all pool rules beginning with the short list below.
POOL HOURS: The pool is open 6 a.m. to 10 p.m. daily thru Labor Day Weekend and most years a few weeks longer (weather permitting).
ADMITTANCE: Pool hours are strictly enforced. The police will be called if anyone, including a resident, is trespassing after hours. If the "POOL CLOSED" sign is posted on the gate, there will be absolutely NO SWIMMING or admittance.
LIFEGUARD: There is no lifeguard on duty. Swim at your own risk and closely supervise your children.
CHILDREN: Children 12 and under MUST be supervised by an adult or teenager over 14 years old at all times. Children 3 years or younger, or those not fully potty trained, must wear swim diapers in the pool at all times.
For complete pool rules, please visit our Pool Rules page and enjoy the pool season!
updated 05/24/2023 9:23pm
Sunday, June 11 @ 6:30pm, RFH Board Meeting - West Side Bugle Ct. cul-de-sac. Bring your own chair and beverage of your choice.
All residents welcome/encouraged to attend! Any questions - contact Jeff (jeff@jeffandpaige.org or text (303) 325-1255)
updated 09/05/2022 5:04pm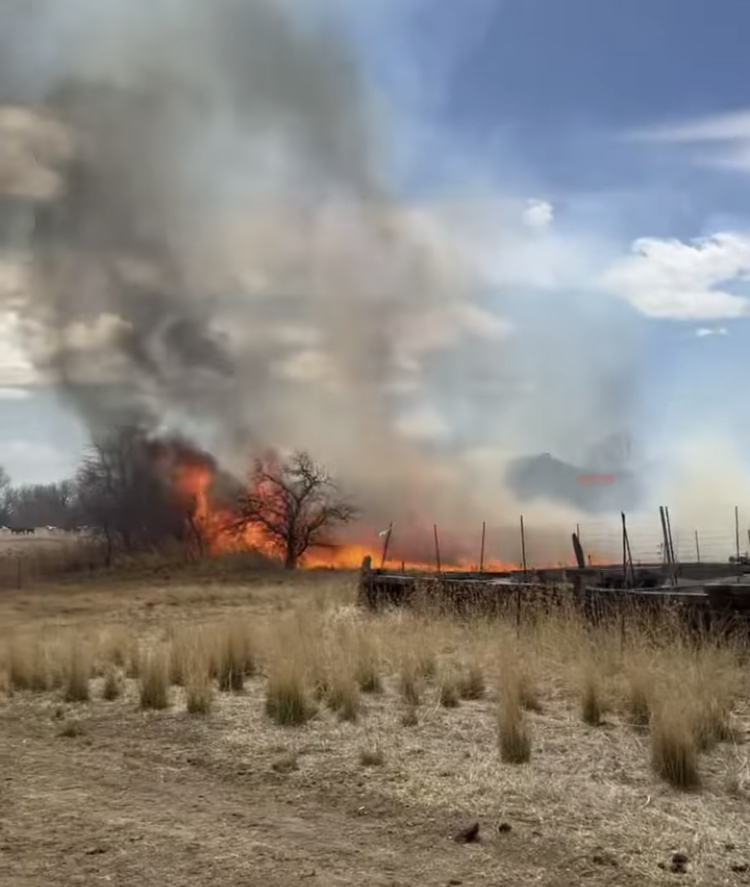 Red Fox Hills is adjacent to open spaces on all sides of our community. In order to mitigate the potential for a wildfire running through our community the following recommendations for a defensible rural-urban interface are recommended by Boulder Rural Fire Dept. (BRFD)
Please refrain from having open fires.

All homes directly adjacent to open spaces should mow the area directly behind their home to a distance of 20 feet. If you do not have "the fields" behind your home, pick up and dispose of fallen tree limbs or other combustible material. If you are not able to do this own your own, please contact the HOA and we will work something out.

Clean out roof gutters and ensure all roofing materials are in good shape to prevent ignition from falling embers.

Do not store firewood adjacent to your home.

If you have any mulch or other combustible landscaping within 5 feet of your home's foundation, consider replacing it with something like pea gravel or decomposed granite.

Consider removing shrubs or trees adjacent to your home.

If you have several trees in a small area, consider thinning them out.

Remove combustible materials from under patios and decks and basement window-wells.

Plant native wildflowers and fire-resistant plants.
More information for fire mitigation and safety is available from www.firewise.org www.wildlandfirersg.org and www.fireadapted.org or you can visit with the personnel at the Boulder Rural Fire Department. They are very accessible and helpful! https://brfr.org 6230 LOOKOUT RD, BOULDER, CO 80301 | 303-530-9575